Creating and scaling your coaching business does not have to mean sleepless nights, information overload, or doing all the things by yourself!
Downloading every free pdf you can get your hands on, just hoping that "this is the one!"

Investing lots of money on ebooks and DIY courses (hello shiny object syndrome!) and never really finishing anything because there was no support or accountability
Spending way too much time behind the computer screen with a billion tabs open and nothing to show for it

Feeling pressure from your family because you're always working on your business and spending money to build it, but maybe not seeing a return on those investments
ARE YOU NODDING YOUR HEAD IN AGREEMENT? IT'S TOTALLY OKAY THAT YOU ARE BECAUSE I KNOW EXACTLY HOW IT FEELS!
My first month of coaching and I had a sales month of over $15,000!
– Lizzie Emery, Lizzillusions
Introducing…Stand Out Coaching Academy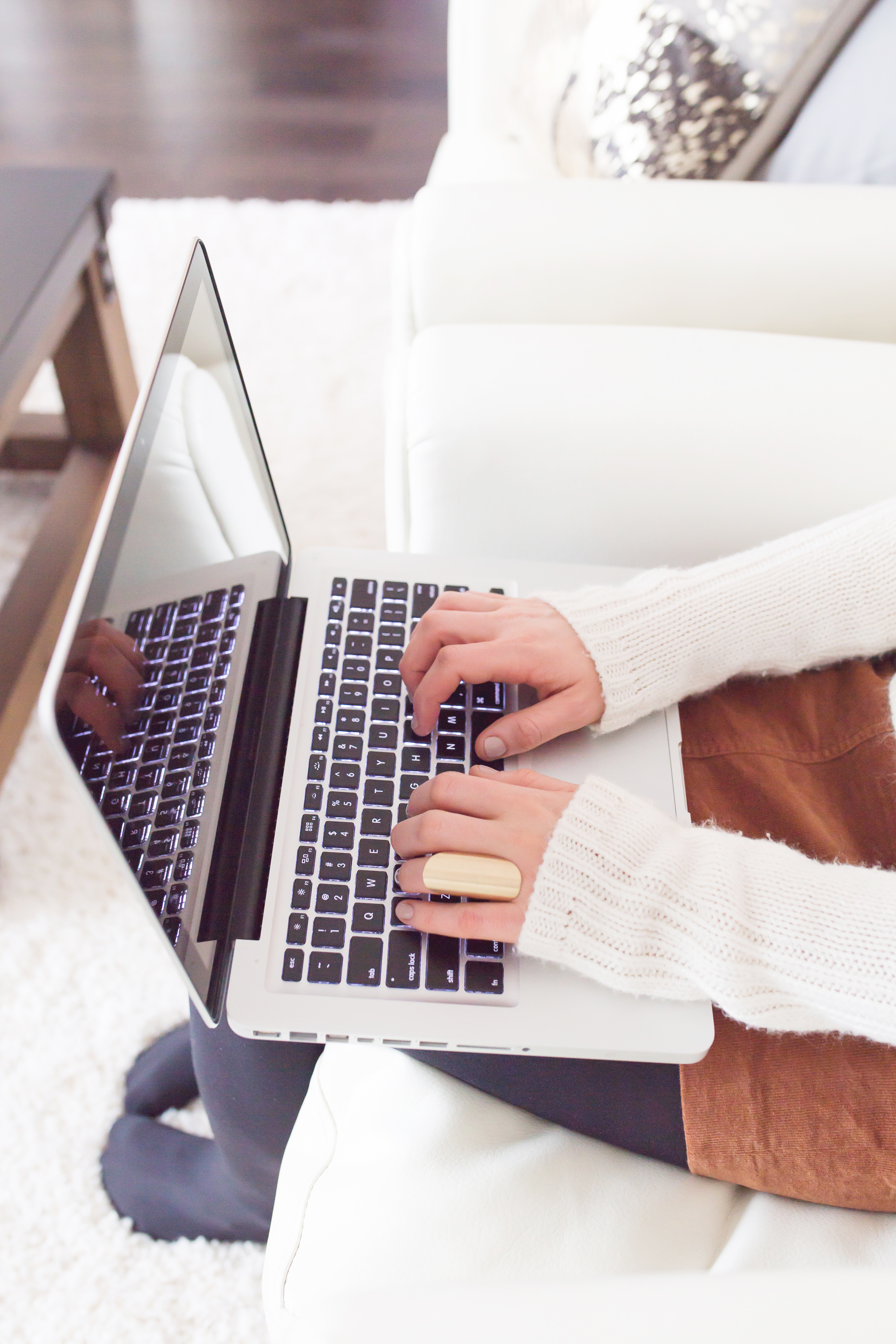 THE ONE AND ONLY PROGRAM THAT HELPS COACHES:
✓ create, launch, and scale their six figure coaching business
✓ fill their calendar up with dream clients who inspire them whole heartedly
✓make an impact on the world with their work while they serve others
SOCA has been such an amazing investment for my business and MYSELF as an individual! I can't imagine where I would be if I hadn't enrolled.
-Sheila @ insearchofsheila.com
During SOCA I was able to land my first 4 figure VIP Client!
~Tina M. Payne @ goalsofaceomom.com
Have a look at what's inside the best program ever…
(hint: no fluff trainings here. Just content that you can take action on with a big side of high-touch support to take the overwhelm out of your life!)
✓ 1 FREE 1:1 SESSION WITH LINDSAY
I want every single SOCA girl to feel like she is receiving the support they've been craving. You also have access to purchasing 1:1 sessions at a discounted rate (not available to the public) whenever you need some extra 1:1 coaching. A huge perk!
✓ MONTHLY GROUP COACHING CALLS FOR LIFE! via Zoom + Recordings
To guide and give you full support from me and a network of like minded/ah-mazing women. You'll never feel like you're going at this alone. EVER. If you can't make it to a scheduled call, don't worry because they will be recorded and accessible to you at anytime! Plus, did we mention you have access to these live group coaching calls forever? No joke.
✓ an abundance of training modules, workbooks, and videos that will uplevel your business
Get access to the best content for coaches out there. We're diving deep into each topic bit by bit so you're always feeling more confident in your business every single day.
✓ Forever Access to THE SOCA Private Facebook Group
So you can connect, ask questions, and build community 24/7. You'll never have to go it alone or feel stuck and unsure how to move forward. #socasistersforlife
✓ Lifetime Access to the Course Materials
So you always have a point of reference for your businesses long lasting future. And you're entitled to any and all updates made to the course!
I finally feel like I have all the tools I need to continue to grow my business and to feel confident in moving forward .
For the first time I feel like this was money well spent...and then some.
Lindsay is such a beautiful soul and having her coach me has been a privilege. If you're stuck in a rut or if your biz just needs a little TLC I would definitely recommend signing up with Lindsay, she will change your life!
-Marisa @ marisarobinsonbeauty.com
So much goodness inside Stand Out Coaching Academy
You want that six figure business vibe, right? Then let's put you through Stand Out Coaching Academy's 3 signature phases.
PHASE 1:
Get Set Up to Attract Your Ideal Clients
* Recommend daily practices that will set you up for abundance
* The SOCA Diary
* Getting the support you need and deserve so you can run your business the way you want it
* Removing money blocks that could be holding you and your business back
* Getting into the right mindset so you can run a successful coaching business
*so much more
PHASE 2:
Serve Your Clients at Your Highest Level
* Learn how to get clients on demand
* Learning how to treat your business like a CEO
* Set the vibes for amazing client/coach relationships
* Knowing your dream client inside and out
* Becoming a client magnet
*so much more
PHASE 3:
Scale Your Business to Six-Figures and Beyond
* Stop relying on 1:1 clients
* Create your signature group program
* Create a launch plan that you love
* Scale your business in a healthy and sustainable way
*so much more
You and I both know you're dying to have a business that looks more like this…
Working on the things that you do best and that you feel most aligned with.

Knowing that your spouse and kids are proud of your success and supported by the business that you've created

Having enough time to work on your business, help others, work your 9-5, and take care of your family without feeling like you have too many irons in the fire
Waking up when you want, grabbing a cup of coffee, and settling down at your computer to check in with your team and dream clients

Having more time (and money) for family vacations, date nights, and the self-care days you've dreamed of because you're only working a couple hours a day

Having the confidence to shop up daily for the people who want to hear from you
Joining SOCA has allowed me to have a system in my business that I'm not only excited about, but I'm actually doing.
SOCA really helped me to streamline my coaching business, get organized & systemized and do things in my business the simple way. If you are looking for a coach who has your back every step of the way and to stop over complicating what you are doing, then you need to work with Lindsay and sign up to SOCA right away.
- Tiffany C. @ tiffanycharters.org
GIVE ME ALL OF THE BONUSES!
WE TOTALLY GOT YOU COVERED! THAT'S WHY WE'RE GIVING YOU INSTANT ACCESS TO OVER $1,100 WORTH OF CONTENT!
✓ Good at Tech Portal [$397 value]
You don't have to be super techy to have a successful coaching business! I've got you covered! I've made the tech side of coaching super easy and I'm always adding new training modules. Think of this classroom as a constantly updated, tutorials on demand portal!
✓ Social Media Savvy [$397 value]
Don't have a big following on social media or you're barely there? Not a problem! I'm giving you everything you need so you can be an expert at Instagram and Pinterest (my two favorite platforms for organic marketing and networking). I also share with you my content planning secrets that will save you HOURS of time!
✓ Facebook Ad Essentials Workbook [$87 value]
You don't have to use Facebook ads to successfully launch your group program, but I'm giving you this workbook because #options! You'll learn simple Facebook ads strategies to reach a wider audience with your message, without wasting time or throwing away your money.
✓Sales Page Anatomy Template [$87 value]
Learn exactly how to create an incredible sales page that makes your people want to whip out their credit cards and buy! You'll save tons of time with this easy-to-use template and workbook that walks you through the entire sales page process.
✓ List-Building Mania Course [$87 value]
Learn simple, insanely effective strategies to grow an engaged list full of soon-to-be buyers with my signature list-building course. This is 6 modules + 5 bonus trainings of pure list-building bliss!
✓ Blog Accelerator Course [$87 value]
This 30 day course is designed to help you get your Squarespace blog up and running - the right way. If starting a blog has been on your to-do list for ages (or you want to revamp the blog you've got), this course shows you step-by-step how to finally make it happen!
Who's coaching you through this?
Hey, I'm Lindsay - business mentor for amazing, creative, female entrepreneurs - and your new Business BFF!
I know what it's like to be meant to do meaningful work, but be so overwhelmed by creating a business from scratch.
Working a full-time job, raising three children, and being a supportive wife required that I find a way to simplify my coaching business. I've always known that helping people was in my path, but I've had very limited time to make my coaching dreams a reality.
Setting my business up to attract my dream clients has given me the time and financial freedom I need so I can scale my business quicker, be there for my family, and enjoy my lifestyle.
I created SOCA so I could teach in a group environment and impact more people at a time. I also saw a big need for a coaching program that actually had a coach running it, in real time. I'm here for you, for 90 days!
I'm a hands on learner - a step-by step kind of gal. And that's how I'll lead you through this journey - one step at a time.
You can do this, but you don't have to do it alone! I'd love to be by your side and show you the way.
xo
Lindsay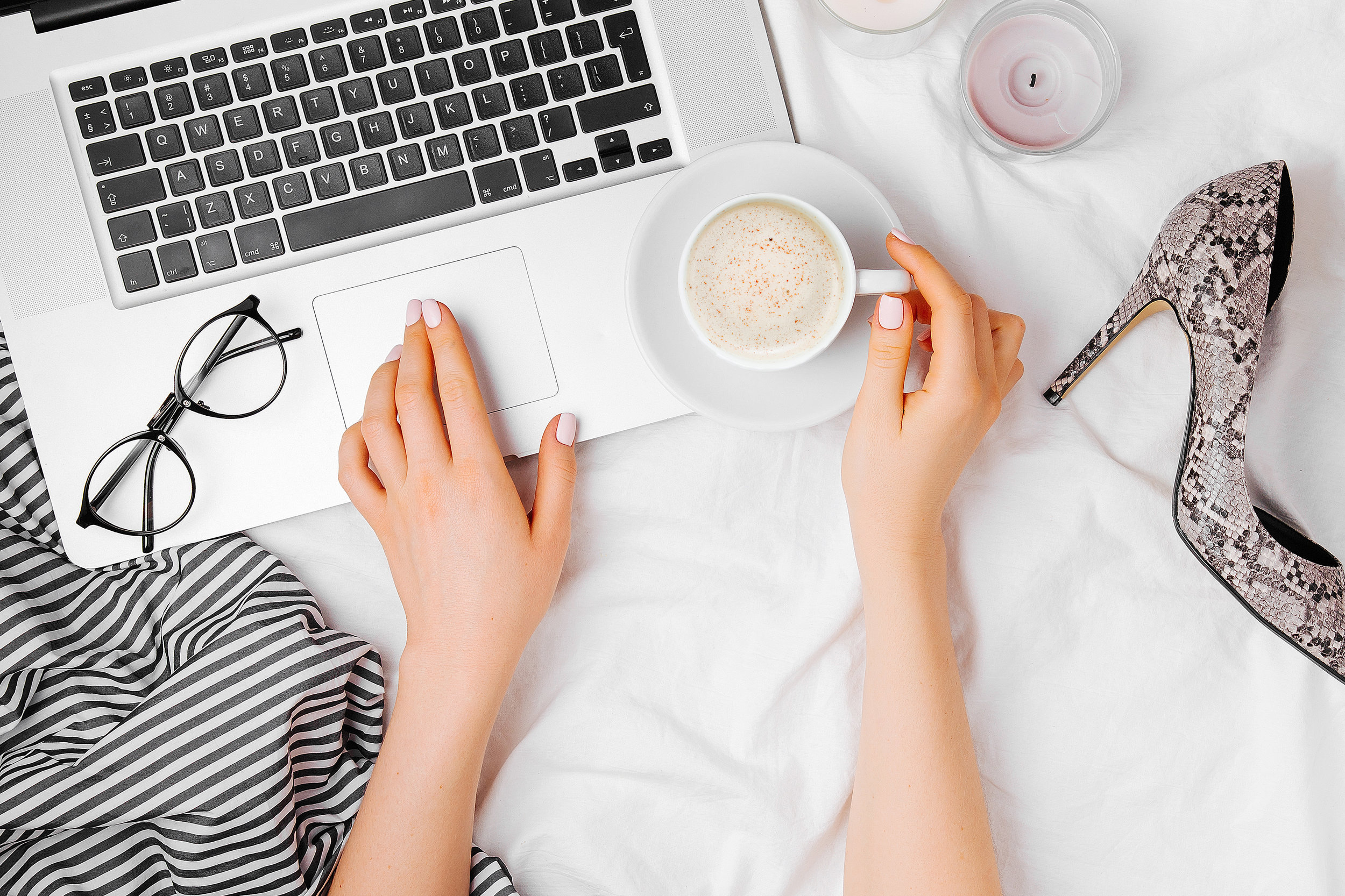 This is not your typical, "get your coaching business started" program…
✓ You're not going to get a password to a portal of a billion modules where you're left feeling overwhelmed
✓ You also won't feel like you're going at this alone...once again (I know you need accountability!)
✓ You're going to have me, by your side, guiding you in direction I know you want to go
SOCA changed everything for me and my business. I booked my first client, and I have SO much clarity on what to do and what I should continue doing for my biz.
Joining SOCA was the #1, best decision I've made for myself, my business, and my clients. Just do it, and join SOCA!
-Michelle [Blog to Business Visionary] @ hellowholeness.co
Lindsay has been an incredible coach to work with. She goes above and beyond to support you and is very attentive. She has given me the confidence to take action on my dreams and finally start my business!
-Emma-Louise @ emmalouisesampson.com
You're perfect for SOCA if you are:
✓ Ambitious, resourceful, go-getting, and ready to take action on Day 1
✓ Passionate about helping people achieve huge transformation through your coaching work
✓ Working on your business, but it feels like it's at a plateau and the clients are nowhere to be seen
✓ Ready to be coachable and learn from someone who has years of experience
✓ Just starting and need someone to hold your hand every step of the way
This won't be a good match for you if you are:
Just thinking of creating a coaching business and want some strategies to put in your back pocket for later use

A fan of making excuses, sitting on the sidelines, or waiting for the "perfect time" to get started (there isn't one btw)

More interested in making money and growing your following than helping people

Not willing to take uncomfortable action (when we get uncomfortable, great things happen!)
Are you ready to create your six figure coaching business? Yeah, you are!
STAND OUT COACHING ACADEMY IS A GO AT YOUR OWN PACE, LIFETIME ACCESS PROGRAM. IMMEDIATELY UPON ENROLLMENT YOU WILL BE ASKED TO JOIN OUR PRIVATE FACEBOOK GROUP + 24/7 ACCESS TO ALL VIDEO TRAININGS + LIVE/MONTHLY GROUP COACHING CALLS WITH YOURS TRULY.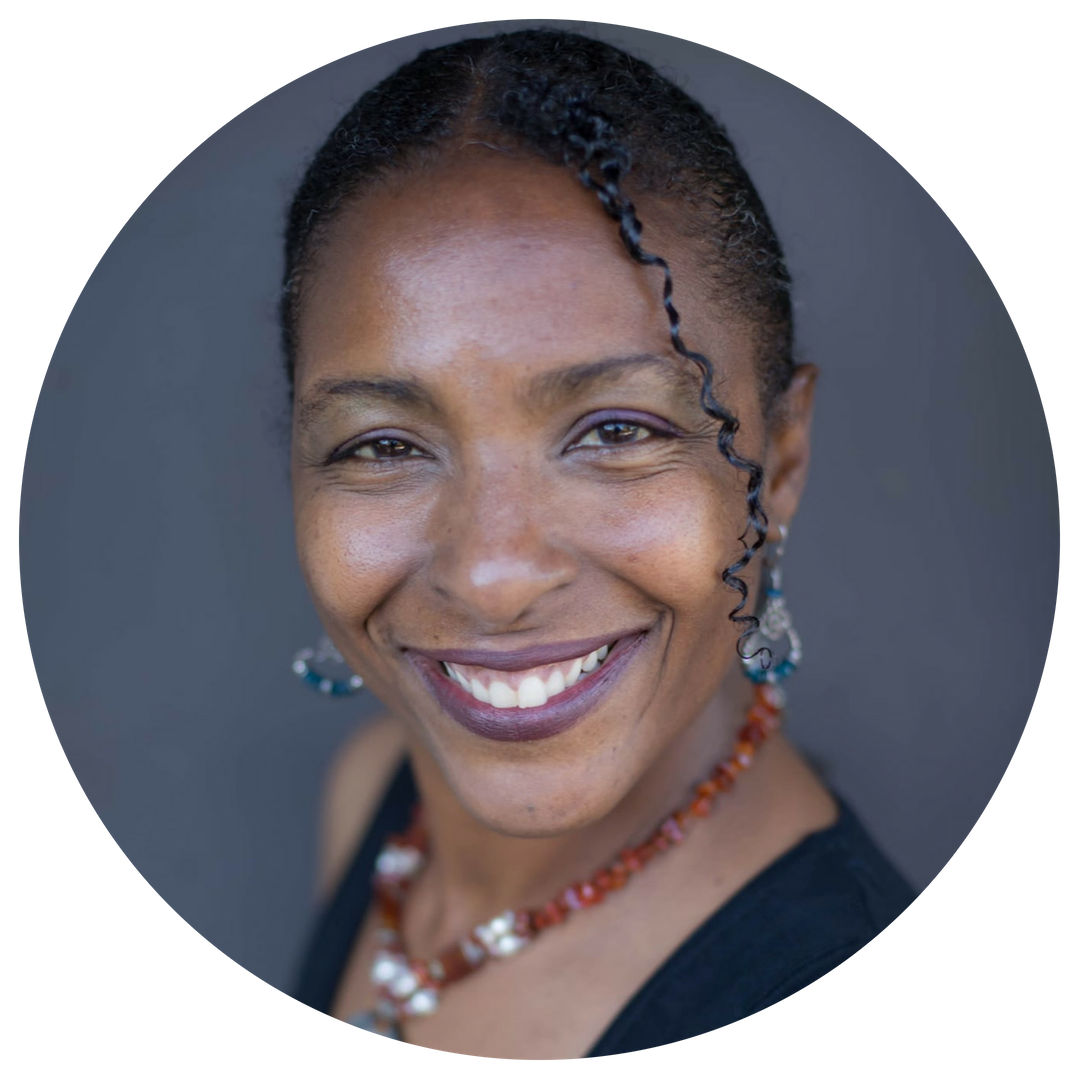 I'm so grateful that God led me to Lindsay. She doesn't hold hold anything back in regards to tools, input, and knowledge. She knows her stuff and she's truly interested in helping you to succeed. That's exactly why I love her and SOCA.
She is not someone that will fit you into a cookie cutter shape and will never let you go unattended. She is a real person with a family and happiness priorities. She gently pushes you out of your comfort zone because that is where you will grow. She gives you all the tools and information you need to build a business. The rest is up to you.
.
-Denis @ www.denistunca.com
+ How long does this program last?
Stand Out Coaching Academy is a go at your pace, lifetime access program.

+ Is this in a group setting or one-one-on?
This is a group program.

+ What if I fall behind?
You won't! You have my support for life once you join! You will learn that I will always redirect you from saying, "I'm behind." to "I'm going at my own, perfect pace." You will also be a part of a helpful and positive group of coaches who are always willing to assist!
+ What if I already have my business set up, but I'm still looking for your help?
This would be a great and affordable option for you to still get my attention, in a group setting, on you and your business!

+ Will I get any one-on-one time?
One-on-one is not available with Stand Out Coaching Academy. If you'd like to work with me in this manner, please visit my "work with Lindsay" page.

+ Are there any payment plans?
Yes, a 12 month payment plan is available.

+ How is this different from your one-on-one package?
My VIP coaching package is a strictly one-on-one, customized program. If you require more attention and individual guidance, I suggest you purchase that package. The Stand Out Coaching Academy is different because it is in a group setting. I teach the same content throughout all of my programs.

+ What about refunds?
Due to the nature of the content (digital and downnloadable) and the large amount of material that is accessible to you upon enrollment, we do NOT offer refunds. Zero acceptions. We also have you agree to this condition when you purchase the program.

Still have questions?
Email us at hello@lindsaymaloney.com and we'll get back to you as soon as possible!
Are you ready to create your six figure coaching business? Yeah, you are!
STAND OUT COACHING ACADEMY IS A GO AT YOUR OWN PACE, LIFETIME ACCESS PROGRAM. IMMEDIATELY UPON ENROLLMENT YOU WILL BE ASKED TO JOIN OUR PRIVATE FACEBOOK GROUP + 24/7 ACCESS TO ALL VIDEO TRAININGS + LIVE/MONTHLY GROUP COACHING CALLS WITH YOURS TRULY.